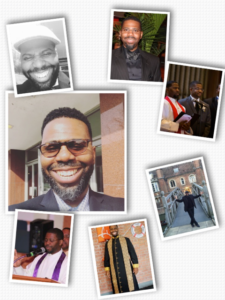 Reverend Herbert Alexander Brisbon, III is an anointed vessel equipped to minister the empowering gospel of Jesus Christ to today's world.
Rev. Herbert A Brisbon currently serves as Pastor of Cheltenham United Methodist Church in Cheltenham, MD. We are the Little Church with A Big Heart.
Pastor Herbert has a passion for the ministry of the Gospel of Jesus Christ to the last, the least, the lost and the different. He loves teaching, preaching and shepherding the people of God and has done so in a variety of settings from a new church start to a multi-ethnic cooperative parish to campus ministry at Howard University, Washington DC a Historically Black College & University.
He has two lifelong mottoes that governs his life: "I can do all things through Christ who strengthen me" and "Empowered to serve God's Kingdom, by any means necessary, that glorifies God without compromise."