The next book club meeting will be
Sept. 18, 2019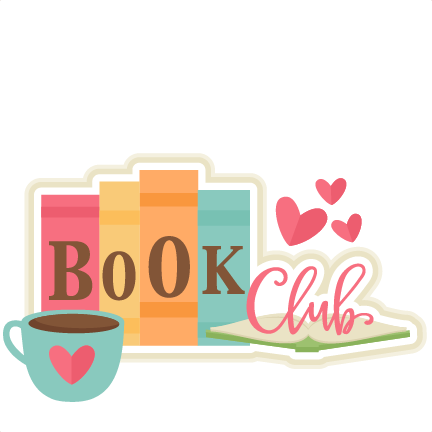 Meets every 3rd Wednesday of the month in Furgang Hall
Seotember's Book Selection
"Romantic, warm, and a breeze to read—one of Macomber's best."—Kirkus Reviews
Annie Marlow has been through the worst. Rocked by tragedy, she heads to the one place that makes her happy: Oceanside in the Pacific Northwest, the destination of many family vacations when Annie was a teenager.
Once there, Annie begins to restore her broken spirit, thanks in part to the folks she meets: a local painter, Keaton, whose large frame is equal to his big heart—and who helps Annie fix up her rental cottage by the sea; Mellie, the reclusive, prickly landlord Annie is determined to befriend; and Britt, a teenager with a terrible secret. But it is Keaton to whom Annie feels most drawn. His quiet, peaceful nature offers her both comfort and reprieve from her grief, and the two begin to grow closer.
Then events threaten to undo the idyll Annie has come to enjoy. And when the opportunity of a lifetime lands in her lap, she is torn between the excitement of a new journey toward success and the safe and secure arms of the haven—and the man—she's come to call home.
In this heartwarming tale, Annie finds that the surest way to fix what is damaged within is to help others rise above their pain and find a way to heal.
David Brooks
is one of the nation's leading writers and commentators. He is an op-ed columnist for
The New York Times
and appears regularly on
PBS NewsHour
and
Meet the Press
. He is the bestselling author of
The Road to Character; The Social Animal: The Hidden Sources of Love, Character, and Achievement; Bobos in Paradise: The New Upper Class and How They Got There;
and
On Paradise Drive: How We Live Now (and Always Have) in the Future Tense.
In
The Second Mountain,
David Brooks explores the four commitments that define a life of meaning and purpose: to a spouse and family, to a vocation, to a philosophy or faith, and to a community. Our personal fulfillment depends on how well we choose and execute these commitments. Brooks looks at a range of people who have lived joyous, committed lives, and who have embraced the necessity and beauty of dependence. He gathers their wisdom on how to choose a partner, how to pick a vocation, how to live out a philosophy, and how we can begin to integrate our commitments into one overriding purpose.
In short, this book is meant to help us all lead more meaningful lives. But it's also a provocative social commentary. We live in a society, Brooks argues, that celebrates freedom, that tells us to be true to ourselves, at the expense of surrendering to a cause, rooting ourselves in a neighborhood, binding ourselves to others by social solidarity and love. We have taken individualism to the extreme—and in the process we have torn the social fabric in a thousand different ways. The path to repair is through making deeper commitments. In
The Second Mountain,
Brooks shows what can happen when we put commitment-making at the center of our lives.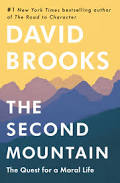 It is with a sad heart that we learned that Mr. Booker passed away on Dec. 10, 2017. Here is an article about this man's accomplishments. Click on the button below.