The next book club meeting will be
Oct. 16, 2019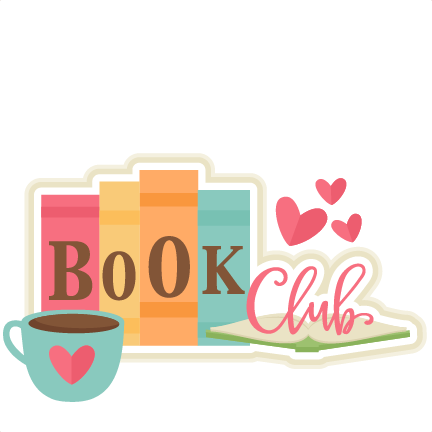 Meets every 3rd Wednesday of the month in Furgang Hall
Growing up, Cassie Carter and her sisters, Karen and Nichole, were incredibly close—until one fateful event drove them apart. After high school, Cassie ran away from home to marry the wrong man, throwing away a college scholarship and breaking her parents' hearts. To make matters worse, Cassie had always been their father's favorite—a sentiment that weighed heavily on her sisters and made Cassie's actions even harder to bear.
Now thirty-one, Cassie is back in Washington, living in Seattle with her daughter and hoping to leave her past behind. After ending a difficult marriage, Cassie is back on her own two feet, the pieces of her life slowly but surely coming together. Despite the strides Cassie's made, she hasn't been able to make peace with her sisters. Karen, the oldest, is a busy wife and mother, balancing her career with raising her two children. And Nichole, the youngest, is a stay-at-home mom whose husband indulges her every whim. Then one day, Cassie receives a letter from Karen, offering what Cassie thinks may be a chance to reconcile. And as Cassie opens herself up to new possibilities—making amends with her sisters, finding love once more—she realizes the power of compassion, and the promise of a fresh start.
A wonderful novel of perseverance and trust, and an exciting journey through life's challenges and joys,
Last One Home
is Debbie Macomber at the height of her talents.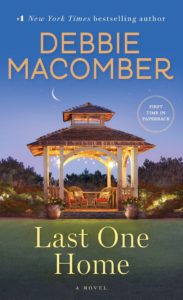 November's Book Selection
The latest in the Elm Creek Quilts series by Jennifer Chiaverini
Just weeks before Christmas, severe wintry weather damages the church hall hosting the Christmas Boutique—an annual sale of handcrafted gifts and baked goods that supports the county food pantry. Determined to save the fundraiser, Sylvia Bergstrom Compson offers to hold the event at Elm Creek Manor, her ancestral family estate and summertime home to Elm Creek Quilt Camp.
In the spirit of the season, Sylvia and the Elm Creek Quilters begin setting up market booths in the ballroom and decking the halls with beautiful hand-made holiday quilts. Each of the quilters chooses a favorite quilt to display, a special creation evoking memories of holidays past and dreams of Christmases yet to come. Sarah, a first-time mother expecting twins, worries if she can handle raising two babies, especially with her husband so often away on business. Cheerful, white-haired Agnes reflects upon a beautiful appliqué quilt she made as a young bride and the mysterious, long-lost antique quilt that inspired it. Empty nesters and occasional rivals Gwen and Diane contemplate family heirlooms and unfinished projects as they look forward to having their children home again for the holidays.
But while the Elm Creek Quilters work tirelessly to make sure the Christmas Boutique happens, it may take a holiday miracle or two to make it the smashing success they want it to be.
Praised for her ability to craft "a wonderful holiday mix of family legacy, reconciliation and shared experiences" (Tucson Citizen), Jennifer Chiaverini once again rings in the festive season with this eagerly awaited addition in her beloved series.
It is with a sad heart that we learned that Mr. Booker passed away on Dec. 10, 2017. Here is an article about this man's accomplishments. Click on the button below.