Are you a soprano, alto, tenor or bass? Would you like to get back to singing harmony?
Or lead the melody with confidence?
Even if you don't want to sing with us, it's so wonderful to just sit, listen, learn, and best of all,
worship with joy.
We have loads of fun
I think everyone leaves feeling blessed for having come to hear or sing some great music with great friends. The words in the music are reminders for all of us throughout the week of God's love, power and grace. Some say its their favorite worship service of the week! Hope you can join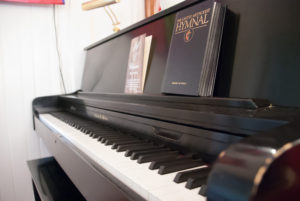 us!