CHELTENHAM UNITED METHODIST CHURCH
We come together as God's people to be nourished in worship and study so that we can reach beyond our walls to bring the hope-filled truth of Jesus Christ to those thirsting for meaning in their lives.
We worship at 10 am on Sunday mornings, following the 9 am Sunday School. Sunday School is available for God's children of all ages!
Connect with Us:
In person: 11111 Crain Highway, Cheltenham (map)
By mail: PO Box 146, Cheltenham, MD 20623
By phone: 301-782-4260 (office), 301-477-3335 (parsonage)
Upcoming Events
February 25 – Shrove Tuesday Pancake Supper
Monday Methodists meet 9 a.m. each Monday in Furgang Hall
Knitting Circle meet 10 a.m. each Monday in Furgang Hall
AA and Al-Anon meets Tuesday evenings at 8 p.m.
Band and
Choir meets every Wednesday at 6 and 7:30 pm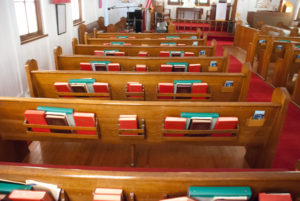 You are always welcome to be part of our church.
Web page designed by Samantha Reed
Web master Crystal Reed