The next book club meeting will be
May 15, 2019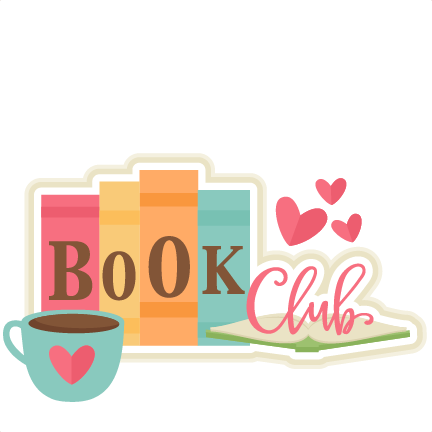 Meets every 3rd Wednesday of the month in Furgang Hall
The Matriarch:
Barbara Bush and the Making of an American Dynasty by Susan Page
Barbara Pierce Bush was one of the country's most popular and powerful figures, yet her full story has never been told.
THE MATRIARCH tells the riveting tale of a woman who helped define two American presidencies and an entire political era. Written by USA TODAY's Washington Bureau chief Susan Page, this biography is informed by more than one hundred interviews with Bush friends and family members, hours of conversation with Mrs. Bush herself in the final six months of her life, and access to her diaries that spanned decades. THE MATRIARCH examines not only her public persona but also less well-known aspects of her remarkable life. As a girl in Rye, New York, Barbara Bush weathered criticism of her weight from her mother, barbs that left lifelong scars. As a young wife, she coped with the death of her three-year-old daughter from leukemia, a loss that changed her forever. In middle age, she grappled with depression so serious that she contemplated suicide. And as first the wife and then the mother of American presidents, she made history as the only woman to see — and advise — both her husband and son in the Oval Office.
As with many women of her era, Barbara Bush was routinely underestimated, her contributions often neither recognized nor acknowledged. But she became an astute and trusted political campaign strategist and a beloved First Lady. She invested herself deeply in expanding literacy programs in America, played a critical role in the end of the Cold War, and led the way in demonstrating love and compassion to those with HIV/AIDS. With her cooperation, this book offers Barbara Bush's last words for history — on the evolution of her party, on the role of women, on Donald Trump, and on her family's legacy.
Barbara Bush's accomplishments, struggles, and contributions are many. Now, Susan Page explores them all in THE MATRIARCH, a groundbreaking book certain to cement Barbara Bush as one of the most unique and influential women in American history
An intimate, powerful, and inspiring memoir by the former First Lady of the United States In a life filled with meaning and accomplishment, Michelle Obama has emerged as one of the most iconic and compelling women of our era. As First Lady of the United States of America-the first African American to serve in that role-she helped create the most welcoming and inclusive White House in history, while also establishing herself as a powerful advocate for women and girls in the U.S. and around the world, dramatically changing the ways that families pursue healthier and more active lives, and standing with her husband as he led America through some of its most harrowing moments. Along the way, she showed us a few dance moves, crushed Carpool Karaoke, and raised two down-to-earth daughters under an unforgiving media glare. In her memoir, a work of deep reflection and mesmerizing storytelling, Michelle Obama invites readers into her world, chronicling the experiences that have shaped her-from her childhood on the South Side of Chicago to her years as an executive balancing the demands of motherhood and work, to her time spent at the world's most famous address. With unerring honesty and lively wit, she describes her triumphs and her disappointments, both public and private, telling her full story as she has lived it-in her own words and on her own terms. Warm, wise, and revelatory, Becoming is the deeply personal reckoning of a woman of soul and substance who has steadily defied expectations-and whose story inspires us to do the same.
It is with a sad heart that we learned that Mr. Booker passed away on Dec. 10, 2017. Here is an article about this man's accomplishments. Click on the button below.