CHELTENHAM UNITED METHODIST CHURCH
11111 Crain Highway, Cheltenham, MD 20623
Mailing Address: PO Box 146, Cheltenham, MD 20623 Office Phone: 301-782-4260 Pastor's Cell: 410-271-8696 Email Address:
cheltenhamumc@comcast.net
Pastor's Email Address:
dndmillett@msn.com
We worship at 10 am on Sunday mornings, following the 9 am Sunday School.
Sunday School is available for God's children of all ages!
We come together as God's people to be nourished in worship and study so that we can reach beyond our walls to bring the hope-filled truth of Jesus Christ to those thirsting for meaning in their lives.
Upcoming Events
April 14 ~ Easter Egg Hunt and Brunch
Easter Week Services
April 18 ~ Maundy Thursday Service 7 pm
April 19, Good Friday Service 7 pm
Choir meets every Wednesday at 7:30 pm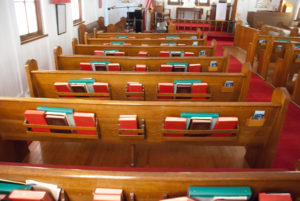 You are always welcome to be part of our church.
Web page designed by Samantha Reed
Web master Crystal Reed